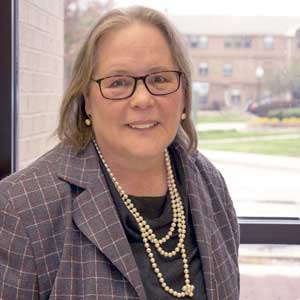 Phone:

317-274-2205

Email:

rogersc@iu.edu
Department:

Indiana Business Research Center

Campus:

IUPUI
About Carol
As Co-director and CIO of the Indiana Business Research Center, Carol Rogers directs its information systems and services, overseeing the development of websites, publications, training, research projects and other services. She sits on the boards of the national Council for Community and Economic Research (C2ER) and the Indiana Geographic Information Council, and serves as the Governor's Census Liaison.
She works extensively with economic developers, government officials and businesses throughout Indiana and the nation, providing them with economic and demographic information for and about Indiana and its localities. These data are shared through publications produced by the IBRC research staff, web services, training, consultation and analysis.
Under her direction, the Center's award-winning interactive web service, STATS America, has become one of the most-used public data sites in the nation, along with its sister site, STATS Indiana.
Significant "big" data collection and state administrative record integrations projects were undertaken as part of the Center's Information for Indiana initiative.   The workforce intelligence system was built in collaboration with the state workforce and higher education agencies and was among the first in the nation (starting in the mid-2000s) to integrate employment records with higher education records; and Indiana Gateway for Government Units, a collection and dissemination platform built by the IBRC to support the digital reporting of state-required finance, tax and other local information in collaboration with key state agencies.
There is some life beyond data—Rogers is a mother and mistress to a rescued stray, Ginsberg; avid reader and biker; past PTA president; lifetime member of the Girl Scouts of Indiana (an award given for her volunteer demographic work for that group); and uses her off-time for other volunteer activities to fulfill her need to serve.